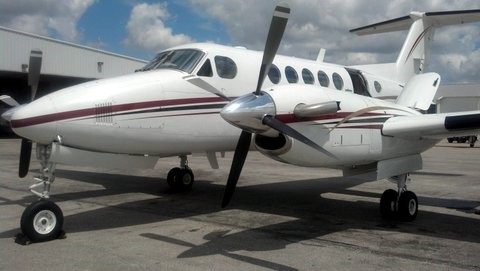 A greater compliment cannot be had than when our business clients refer to Griffin & Matthews as "outside general counsel." This term best describes how we COLLABORATE with our clients as they confront the trials and tribulations of GROWING their businesses. We welcome the straightforward, and the complex, challenges posed, and do our utmost to be the advisors and sounding boards our clients need to make INFORMED DECISIONS.
Emerging Growth Businesses
For these companies, we help fulfill GROWTH strategies. We know that with growth comes evolution and change; and with change comes new challenges. We provide genuine, direct, and thoughtful advice and direction, and work side by side with our clients to assist them in reaching their OBJECTIVES. Our attorneys assist emerging businesses in a wide array of areas, including corporate operations, policy matters, mergers and acquisitions, contractual matters, as well as with their complex governance, employee compensation and other issues unique to each business.
Litigation and Risk Management
As outside general counsel, we are constantly called upon to proactively work to assess and assist our clients' businesses in avoiding RISK. This requires an intimate knowledge of our clients' businesses and the industries in which they operate. To prevent or marginalize risk enhances the probability of success and growth.
Sometimes, litigation is necessary - whether it be in the prosecution or defense of claims brought by or against our clients and/or their businesses. The size of our firm and the manner in which we interact with our clients allows us to be immediately RESPONSIVE when the situation calls for a proactive response. Before filing or defending a suit, we work with management to establish clear direction and objectives. Our trial attorneys review matters factually and academically; we analyze and evaluate cost; we develop each aspect of the case and strive for positive RESULTS; we work for the most suitable resolution; and, if none is to be had, we try the case to verdict. Collaboratively, we manage litigation and risk efficiently, and with as little distraction to our clients' businesses as possible.
On our clients' behalf, we handle cases involving, but not limited to:
Business torts such as tortuous interference with contracts, negligence, negligent misrepresentation, bad faith, breach of fiduciary duty, fraud, conspiracy, libel, slander, business disparagement, theft of trade secrets and infringement
Deceptive trade practices
Covenants not to compete
Contract disputes involving all aspects of business
Other statutory and common law claims
Family-Owned/Closely Held Businesses
Griffin & Matthews prides itself on helping many Texas midsize and small businesses operate over the long term. These businesses are owned by a variety of non related parties, as well as single or MULTIGENERATIONAL FAMILIES. We work relentlessly to professionally reconcile differences between owners, partners, shareholders and family members, so that they can refocus on reaching common objectives and pursue growth opportunities. We also assist with wealth management, succession planning, financial strategy, governance and risk management.
To speak with the attorneys at Griffin & Matthews regarding your legal concerns, call us at 281-870-1124 or contact us online to schedule a confidential consultation.